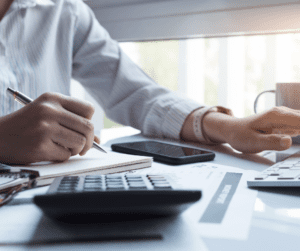 A lack of workplace safety not only impacts the workers but also negatively affects a company's bottom line. Objective data on the total cost of workplace injuries, including chemical injuries, is of great value to business owners, but it hasn't been easy to access up until now.
With OSHA's new Safety Pays program, you can calculate the total costs incurred as a result of workplace injuries, both as a whole compared to other peers in your industry and on an individual injury basis. This program features multiple tools, including the Individual Injury Estimator and Safety Pays Tool, which are valuable resources to understand how occupational injuries can hurt profitability and the benefits of implementing a workplace safety program.
Individual Injury Estimator Tool
Hazard communication was one of the most frequently cited OSHA standards violated in 2021, and these violations can often lead to chemical-related injuries. With Safety Pays' Individual Injury Estimator, you can type in the number of a specific type of injury, like chemical poisoning or respiratory disorders as a result of hazardous fumes, along with your profit margin to calculate what these injuries could cost your company. Using an indirect cost multiplier, the calculator provides an estimate for the sales needed to cover both the direct and indirect costs associated with the injuries.
While the Individual Injury Estimator can provide a snapshot of how chemical-related injuries can impact profitability, it's important to note that the data used is from the National Council on Compensation Insurance, Inc. from policy years 2015-2017, so the costs projected are likely underestimated. It could be costing you even more than you realize.
Safety Pays Tool
Another helpful tool for business owners is the Safety Pays Tool, which utilizes data collected across thousands of workplaces to help you evaluate your workplace safety record compared to your peers. This calculator uses the information you provide about your industry and business size to put your safety record in perspective across the board with direct comparisons to all competitors as well as top performers.
Preventing Workplace Chemical Injuries
OSHA's Safety Pays program allows you, as a business owner, to measure the impact of workplace injuries and the financial and human capital it costs you. Not working safely is a disservice to your employees, but it can also get very expensive very fast.
The best way to mitigate the costs of chemical-related workplace injuries is to create, implement, and enforce effective safety programs. By creating company-wide best practices and safety protocols, workers will be more aware of the steps they can take to stay safe at work.
With help from preventative workplace solutions like TotalSDS, you can ensure employee safety by simplifying chemical regulatory compliance and chemical product documentation. Our chemical and hazard communication software is the most advanced you'll find in the industry, providing a user-friendly way to remain compliant and stay safe around hazardous chemicals.
Get in touch with one of our compliance experts to learn more and get started with TotalSDS today.